The Redcliffe Pottery Group came in to being nearly 50 years ago when a group of keen potters with a wide range of abilities and knowledge came together in a meeting room at the old Education Centre in Henzell Street, Redcliffe – now the Redcliffe Botanical Gardens precinct.
In 1979 it became The Peninsula Potters with the logo of a single ceramic piece still associated with the club. The group came together on a regular basis to work with clay and swap ideas, pretty much as they do now.
After several moves the potters came back to the enlarged Henzell Street premises with a dedicated studio and increased membership.
The Redcliffe Pottery Group Incorporation became an incorporated association in 1999, made up of members who pay an annual membership fee to utilise the facilities. The name change was required to closer identify with the Redcliffe Peninsula. It remains the only pottery club on the Peninsula, now exceeding 100 in membership. It is a hub where beginners and experienced potters alike can meet, share skills, create and fire their works. 
The club now occupies a part of the heritage-listed Old Redcliffe Fire Station on Oxley Avenue. Today the club is fitted with all the mod cons of spacious purpose-built studios, a kiln room with 3 electrical kilns, separate wheel room, clay shop, a slab roller, an extruder, a pug mill and a well-stocked library.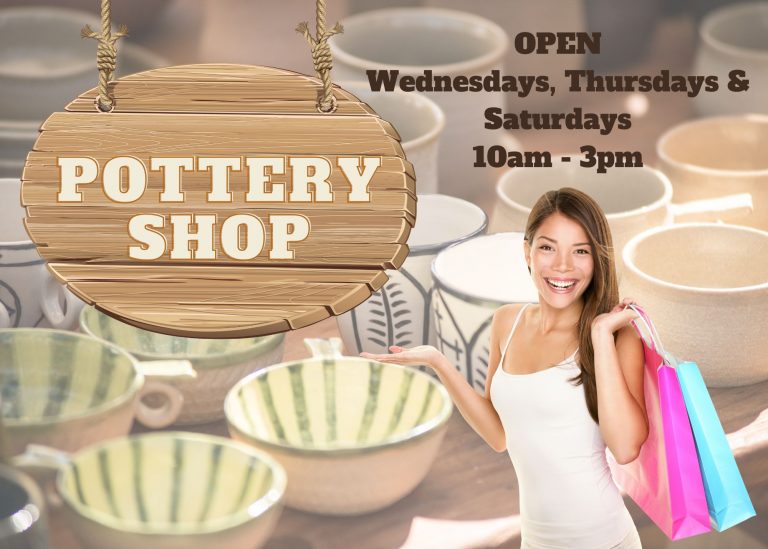 Looking for a gift for someone special? Look no further…come and visit our Pottery shop.
Check out our wonderful selection of the very best, unique and handmade pieces from our members.
Shop hours
Wednesday, Thursday and Saturday
10 am to 3 pm